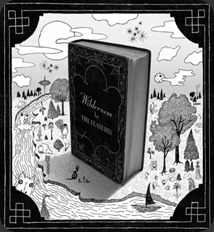 The Down Lizzo:
You probably haven't heard of them, but The Features latest album Wilderness is pretty fucking cool.
They're a four-piece indie rock / neo psychedelic band that hails from Tennessee and borrows a bit from a multitude of bands ranging from Kings Of Leon to Kasabian to Franz Ferdinand.
They keep it all glued together with a sound steeped in carnivalesque organs, skuzzy basslines, shimmering tambourines and frontman Matt Pelham's vocals, which sound, weirdly enough, like a mixture of Phil Collins and Caleb Followill.
Sick Tracks: