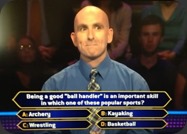 As the title of this post suggests, today is a shitty, overcast day and there's no other way to get through it than to just knuckle down and spend the next minute looking at this rad random shit I've found.
As usual, I've trawled the depth of the interwebs to find some truly bizarre shit to share with you guys and shine a little light before the weekend lands and melts our fucking FACES off with awesomeness.
It's been a helluva week, one of those ones where at the end all you really want to is schlumf on the couch and veg out in front of the ol' telly until your brain liquefies.
Dig it:
And my favourite one of all, which my man main Peggles shared with me and which was originally posted on 9Gag under the heading:
I HATE IT WHEN MY CIGAR LIQUEFIES
Have a killer weekend Party People, watch out for those liquefying cigars
-ST