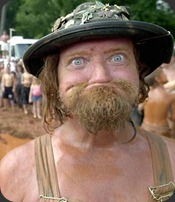 Hi and welcome to the second instalment of a series of posts I'm planning on writing about my new iPad2 from the perspective of a complete tech retard.
When we last left off, your trusty narrator and host SlickTiger had just fired up his shiny new iPad2 3G for the first time when he encountered his first major hurdle – no micro SIM card.
Micro SIMs are identical to normal SIMs, only about 2 thirds the size. Not too sure why Apple decided you need these irritating little things, but apparently it's the same for iPhones.