The Down Lizzo:
For starters, how long has it been since I last did an album review?!?! Useless!
To be frank, 2012 wasn't a great year for music for me, I didn't get properly stuck in and missed a lot of great albums that I'm scrambling to get my hands on as I write this. In the meantime, one of my readers sent me this one.
He's more than just a reader though, Andrew Orkin is the guitarist for SA Band Look Out Kid and their debut album Collide is pretty much just what the doctor ordered for dreamy summer-day listening.
Collide is a melting pot of all the best elements folk, country, jazz, gospel and blues has to offer which makes for an album of polished, sultry jams that's effortless to get into.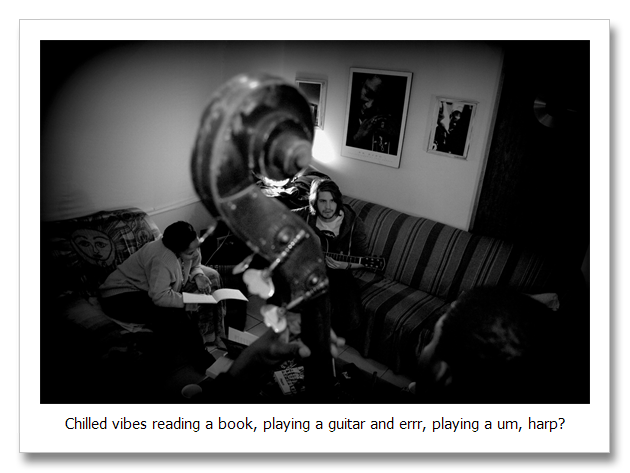 Sick Tracks:
"Collide" was the first track on the album that really spoke to me. A paradox of simple melodies woven together in complex arrangements, it calls to mind some of The Decemberists' calmer, gentler tracks before building to a lush, Arcade Fire-styled bridge that showcases this band's dextrous songwriting.
Like its name, "Safe House" provides comfort in the perfect synthesis of Orkin's bluesey steel strings, jazz maestro Thembinkosi Mavibela's amiable double bass and acclaimed jazz and gospel singer Zarcia Zacheus's gorgeous, lilting vocals.
"Fish To Find" is also a winner. It's a break-up song without all the cliched over-sentimentality that plagues similar tracks backed by melodies that sound like what Jack Johnson might write if he ever decided to release a Jazz album.
Should You Give A Shit:
Look, make no mistake this is not the kind of music I normally go for, which is a compliment in itself. There is only so much destructive stoner / desert / psychedelic / indie / folk / rock one man can listen to before something drastic happens.
Sometimes you gotta take it down a notch and that's when I'll spin an album like this. Something calmer, something classier, something you can chill out to that doesn't bludgeon your eardrums to hell and back.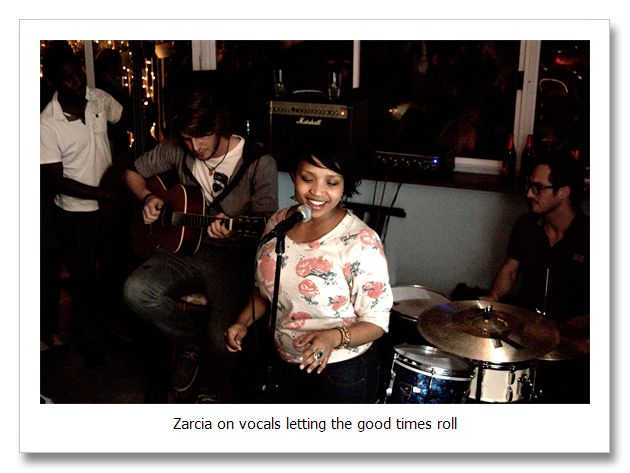 So kick back and dig "Collide" below and if that sounds like something you could dig, check out the band's Bandcamp site here to download the album.
Final verdict: 7/10
-ST