The Down Lizzo:
The Kooks new album Junk Of The Heart sure as hell isn't going to deliver any earth-shattering curveballs in terms of the musical direction they've chosen, nor is it going to top the previous success they've enjoyed with Inside In/Inside Out and Konk but I'll tell you what it IS going to do – make you wish you'd never bought it.
Despite what the band would have you believe Junk Of The Heart is hardly a departure from their signature sound unless you factor in the lack of spontaneity and energy that made their previous albums great.
Sure, it will charm you with its happy-go-lucky vibes on the first few listens, but it's unfortunately one of those albums you can play on repeat for an afternoon (on Saturday I did just that) and come out the other side not really remembering one single track.
Sick Tracks
The gentle, dreamy acoustic ditty "Petulia" stood out for me because of its clean, stripped-down production and rich acoustic tone. The kind of song summers are made of, whistful and nostalgic. Even has birds chirping in the background. Lovely.
"Junk Of The Heart" is also a winner. Boasting one of the only hooks that actually finds its mark on the album and a sneaky psychedelic guitar solo / bridge, it's a great opener to an otherwise pretty mediocre album.
With its fuzzy basslines, "Mr Nice Guy" is a notable departure from the other material on the album but comes to an abrupt end before it feels like it's actually gotten anywhere.
The rest all smack of "meh". There isn't one track on this album that could hold a flame to "Naive" or "Ooh La" or "Always Where I Need To Be" or even "Seaside".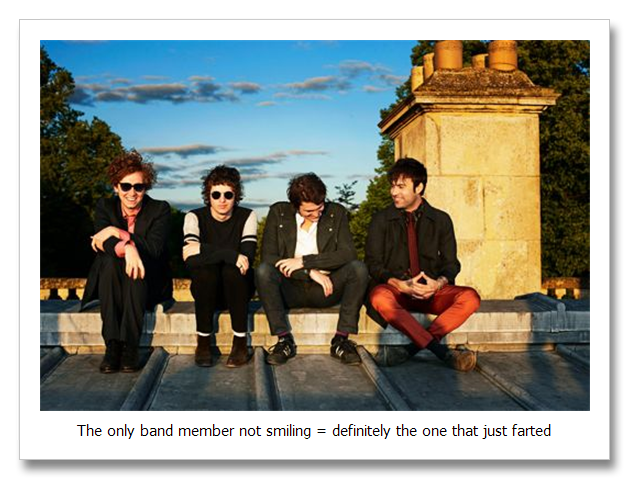 Should You Give A Shit?
Nope. You really shouldn't. At it's best all this album really adds up to is playlist filler. The next time you have some friends over to enjoy a nice cuppa Chamomile tea, this album will be right at home playing quietly in the background.
Here's "Petulia" for you to listen to while you drift off to a faraway land to feed the ducks.
Final verdict: 5/10
-ST