Apparently sometime last year, one of my favourite pop stars OF ALL TIME, Justin Bieber, made a few headlines with a tweet he sent out there saying that he feels like the "Kurt Cobain" of his generation.
Not too sure what you guys think about that, but when I read it I think I broke my ass bone falling off my chair. The "Kurt Cobain" of his generation? What the hell does that even mean?!
Of course, the internet rallied together in sheer outrage at this retarded comment and the parodies came pouring in thick and fast, but this one is by far the best.
I'm not sure I could possibly thought of a better reply to Bieber's utter fucking cluelessness.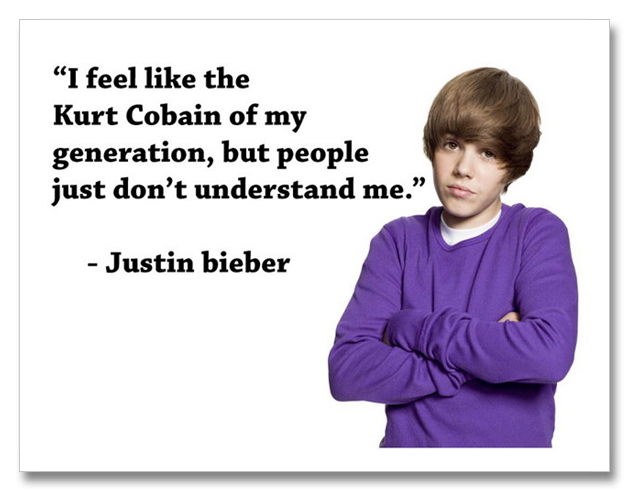 Hahahahahahahaha!
God I love the internet. Thank you The High Definite. You guys fucking rock.
-ST