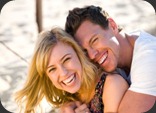 I've had the pleasure of using the Lumia 900 for about two weeks now, so I'm starting to get to know this phone on a far more intimate level.
I have one or two gripes so far, but before I get into those, I want to focus on one of the things this phone does really well and that's speed.By which I mean the phone is very fast.
This is a legitimate phone review damnit, not a rave in the 90s.
The Lumia 900 packs a 1.4 GHz Single Core processor which specs-wise doesn't sound too impressive considering the iPhone 4s has a 1GHz Dual Core processor and the HTC One X has a 1.5 GHz Dual Core processor.