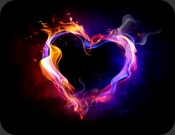 There's a story I've been meaning to share with you guys for some time now and it being Valentine's Day and all, I figure now's as good a time as any.
Two days before J-Rab was scheduled to go in for her caesar, we decided to drive out to Stellenbosch and go back to where our life in Cape Town first started.
We were like two star-crossed salmon, swimming fin-in-fin back upstream to where it all began. It was early spring and the sun was beaming down on us as we rolled out the city, skyscrapers and ocean fading to mountains and vineyards.