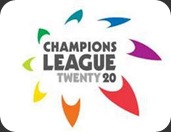 Okes, I can tell you one thing flippin' straight. Not since I klapped too much roids one day when I was a bouncer and broke a oke's jaw for forgetting his ID in the car have I ever, EVER been so flippin' ready to tear a oke a new ARSEHOLE.
What has flippin PISSED ME OFF SO MUCH? I'll tell you what, plaguerism, that's what.
Plaguerism is a word my lawyer taught me that comes from a time when ous got lank sick and DIED because of a disease spread by RATS THAT WERE COVERED IN KAK.