Great news guys! I've gotten my hands on some more life-changing tips to make your life too awesome to handle!
So grab a pen from the handy craft caddy I showed you how to make the last time I made your life too awesome to handle and let's take the awesomeness of your life to a whole other level!
And no, I don't HAVE to end every sentence in this post with an exclamation mark, but enthusiasm is contagious and nothing says "I'm enthusiastic" better than CAPITAL LETTERS, EXCESSIVE PUNCTUATION AND ANTI-DEPRESSANTS WASHED DOWN WITH AN ENTIRE BOTTLE OF RED WINE!!!!!
Tip #1:
Use a simple household comb to prove to your friends once and for all that you are homosexual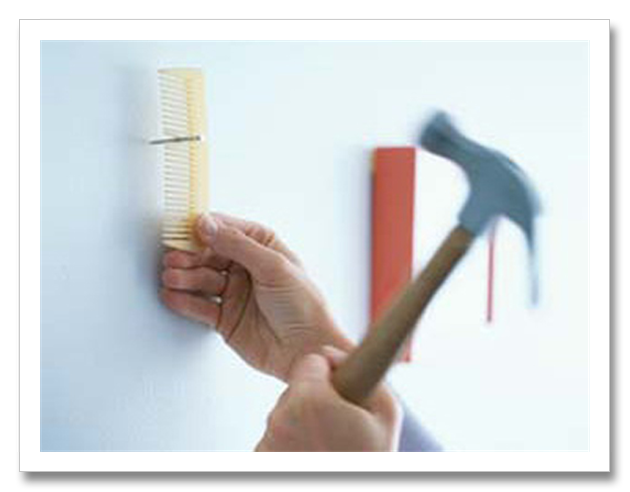 We've all been in this situation. You buy an alluring salmon-coloured, alpaca sweater, you put it on for the first time before heading to a mate's place to watch the big game and the minute you walk through the door your buddy's like, "What the fuck dude? Is there something you wanna tell me?"
Well, thanks to this handy tip, you'll never have to hear that question again! The next time your buddy wants a hand with some home DIY, take a comb along to hold the nails in place while you hammer them at impossibly skew angles into any surface!
Just make sure you practise this one at home first. I've already shattered 17 combs getting it right, but trust me, it's totally worth it when you see the look of realisation on your friend's faces after you show them this handy tip.
Tip #2:
Roll your cables up in tubes and carry them wherever you go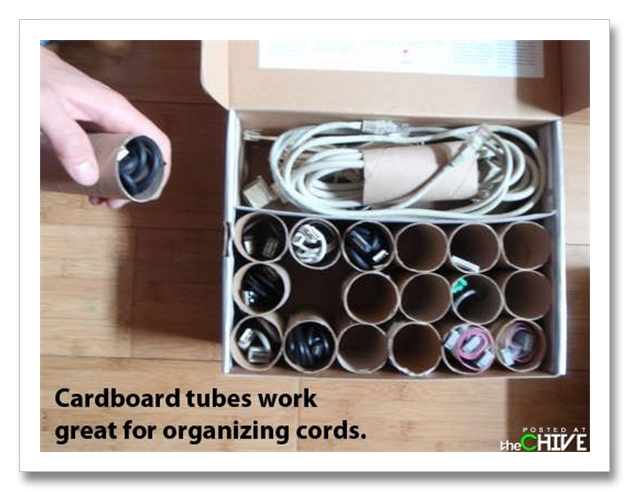 We've all been in that life-threatening situation where an electronic device such as your cell phone or laptop is about to die but you left the cable at home!
Well, if you combine the tip above with a condom and a tube of KY Jelly, you'll never be without cables ever again!
Just carefully roll up the cables you need, put them in an empty toilet roll as shown, stretch a condom over the toilet roll, smear it with the KY Jelly and gently insert it into the handy storage compartment located beneath your nether regions.
Just be sure to rinse the cables off before you use them. Failing that, if someone asks what that smell is, I usually just blame it on a "rat that's died under the floorboards".
Tip #3:
Reuse things like a homeless person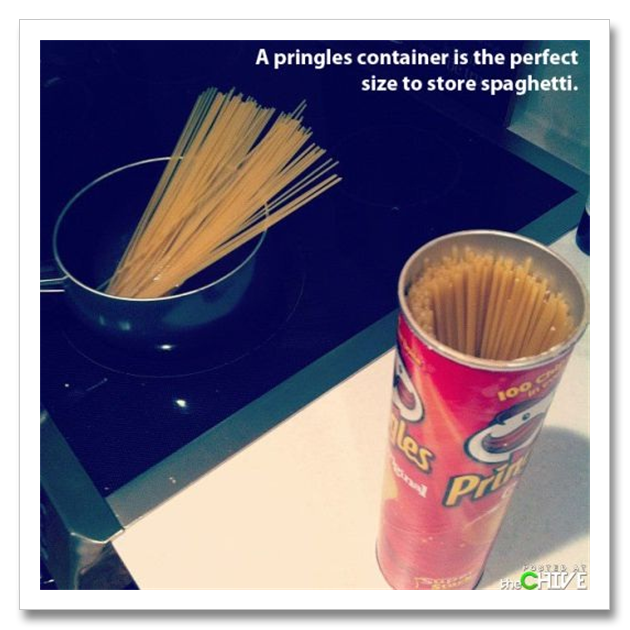 Who knew that a simple Pringles container is the prefect size to store spaghetti in?!
Certainly not the guests that I had around for a party the other night, one of whom opened the container, tipped it upside down thinking chips would come out and poured my spaghetti all over the floor!
"What the fuck bro?!" he chirped, cheekily, "who the fuck keeps pasta in a fucking Pringles tin?!"
"I know right!" I replied. "Genius, isn't it?"
"Sure is!" he replied staring at the pasta which was now stored not-so-conveniently all over my kitchen floor.
"Don't worry about picking it up, I know a great trick with a vacuum cleaner and some pantyhose that I can use, I just need to get the cable out," I said, unbuttoning my jeans.
"I'm fucking leaving," he said, "you are a sick, sick man."
And he was right. I am sick. Sick to the power of rad because thanks to my work colleagues relentlessly sending me these handy tips over email, my life (much like my ruptured colon) is too awesome to handle!
-ST