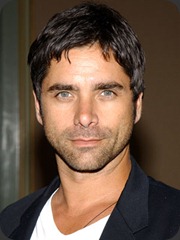 John Stamos, like Eddie Murphy, hardly seems to have aged a day in the last 20 years which, up until I watched the video below, was pretty much the most amazing thing about him.
But that's all changed now (thanks to Miss Copasetic). After watching this video featuring Stamos and a super secret celebrity that shall not be named (ok, it's Bob Saget), J-Rab and my relationship has risen to heights I never thought possible.
Stamos has perfected the art of sexing your woman gently, tenderly and soulfully and isn't afraid to share his winning techniques in this ground-breaking video, so kick back, put on some Kenny G and prepare to have your life changed FOREVER.
My pleasure.
-ST