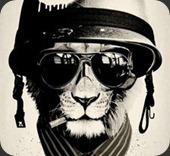 I got this idea, this gigantic, fucking crazy-assed plan that's been bouncing around inside my vast, empty skull the past two weeks about how I'm going to turn my life around and finally do what I was made for.
Of course, it's anyone's guess as to whether or not this idea is actually going to work. Like a lot of my half-baked plans, in real life it'll probably look a whole lot different than it does in my head, but honestly? I don't fucking care.
For the longest time, I haven't been living, just killing time and telling anyone who'll listen about how one day shit's gonna be different. Always one day. Never today.