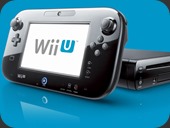 In my 30 years of existence, I have owned exactly one console which is a bizarre fact for someone who has gamed since he was six years old. Oh wait, I lie. I owned a Game Boy back in the day, does that count?
For the most part I was a PC gamer in my youth and teenage years though I sank countless hours into my friends' Golden Chinas, SNESes, Playstations and Playstation 2s whenever the opportunity arose.
At the ripe old age of 29 I finally decided to buy my very own console and what did I go with? Did I pre-order a PS4 or X-Box One? No, I bought history's worst thought-out, named and marketed console, the Wii U.