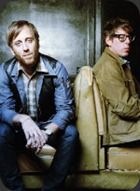 The Down Lizzo:
Two years ago you had no idea who they were, then Brothers dropped and their muddy, garage-blues slowly started creeping into your life.
So you got your mitts on the album and before you knew it, you were telling everyone that would listen about how much you love The Black Keys (you still haven't heard anything earlier than Attack & Release though).
And now you find yourself reading this to find out what your Tiger pal thinks of their new album, El Camino, even though you probably already own it.
Well, I fucking love it, and here's why.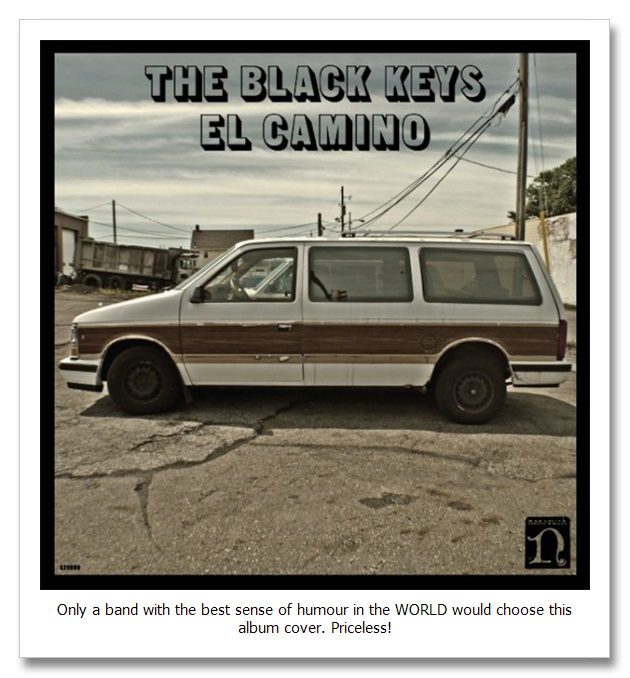 Sick Tracks:
Instead of folding under the pressure to produce a worthy follow up to Brothers, Pat (Carney) and Dan (Auerbach) stepped up to the challenge, got into studio with Danger Mouse (the producer behind Gorillaz' Demon Days, Gnarles Barkley's St Elsewhere and the Black Keys album Attack & Release to name a few) and proceeded to record one of the best albums I've heard this year.
From the rusty guitar riffs and insanely catchy chorous of "Lonely Boy" to the righteous, foot-stompin' grooves of "Sister" and the almost Zepplinesque prog rock ballad that is "Little Black Submarines", the Keys keep the monster hooks coming and pull no punches in this noteworthy follow up to Brothers.
And don't even get me started on "Gold On The Ceiling", which emerges like a mutated Thin Lizzy track bursting at the seams with hand-clap percussion, skuzzy organs and a pre-chorous that sounds like it was written specifically for strip club scenes in Robert Rodriguez films.
Should You Give A Shit?
Damn straight you should give a shit! In fact, stop fucking around reading this, go out there and buy this album if you haven't already.
Does it live up to Brothers? At 11 tracks and 38 minutes, unfortunately it will never be able to top the 15 track masterpiece that was Brothers simply because there's less of it.
HOWEVER, El Camino is sheer filthy, raucous, soulful, ballsy, unrepentant rock 'n roll the way God himself intended it, so by all means give it a spin or two and you'll quickly see why I fucking love this album.
Here's a teaser in the meantime. It's called "Sister" and it goes a little something…
Like this
Final verdict: 9/10