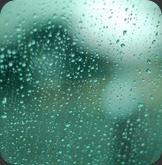 When I was in highschool, I used to track down all these songs that I'd listen to on rainy days and as a typical troubled adolescent, I had a lot of those.
From time to time, when that same crippling feeling of sadness and loss gets the better of me, I go back to those songs, seeking comfort.
Isn't it amazing that music can do that? Doesn't that blow your mind, because it blows mine.
The thought that the right collection of chords and notes and sounds played at the right time, in the right pattern can somehow make you feel less alone.
Everclear's "Summerland" is one of those songs. Over time, it's come to mean a lot to me, especially today when, standing in the ruins of what once was, this one simple line is cutting me up:
I think I lost my smile

I think you lost yours too

We have lost the power to make each other laugh…
I thought I could fix things, but I just made them a million times worse. I always thought you could fix anything, but I see now that I was wrong.
My kingdom for a rewind button.
-ST