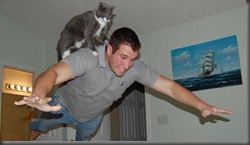 YOU GUYS AREN'T GOING TO MOTHERFUCKING BELIEVE WHAT FUCKING WENT DOWN YESTERDAY! THE CRAZIEST SHIT, LITERALLY THE CRAZIEST SHIT YOU COULD POSSIBLY IMAGINE!
After that mopey "I give up" post I wrote because I'd completely lost hope that I'd ever get tickets to Synergy and get to interview Black Rebel Motorcycle Club (one of my favourite bands of all time), EVERYTHING changed!
Thanks to Mr Dan Nash, the organisers of Synergy, a little badass called Paula K and most importantly, Grant Gelt from New Sound Artist Management I now not only have two tickets to the festival, but a photo pass so J-Rab can get shots from the photo pit and they're doing what they can to arrange an interview on Saturday!