If you live in Cape Town and didn't love the shit out of this last weekend, I would seriously recommend moving somewhere else.
It was glorious. The sun beamed down on a city full of happy Capetonians and people flocked to the beaches that surround us, J-Rab and I included.
We drove down to Clifton late afternoon yesterday and dipped our toes in the water (it's still fucking freezing, so no surprises there).
We found a gigantic rock and climbed right to the top of it and took these pics: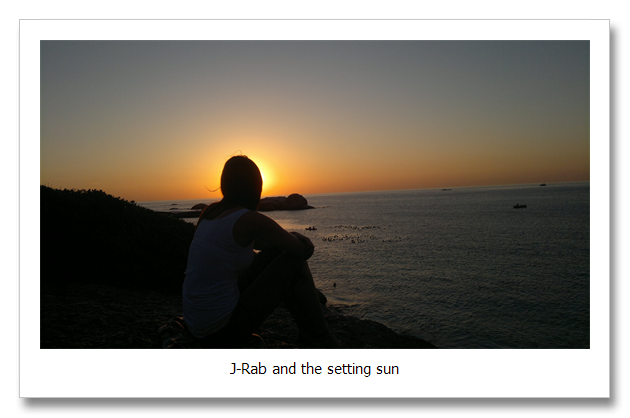 It was a good weekend, I think we all needed to feel the sunshine again, even if it was just for a few days.
Walking along the beach yesterday as dusk approached, this overwhelming feeling washed over me like everything is going to be ok.
Whatever troubles we're going through and whatever battles we're fighting, I think we're going to overcome them and be all the stronger for it and ready to take on the next wave of challenges.
Living is for the brave, that's for damn sure and it can be fucking brutal at times but once in awhile the universe rewards you with a weekend like the one we just had, a reminder that everything's going to be ok.
I hope your weekend was as restful and full of good times as mine was and I hope that you, like me, feel recharged and ready to fight on.
-ST