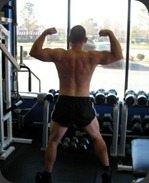 Charnas, I tell you the innernet is a flippin' DAK place filled with epic tales of okes who like to KLAP IT like my new boychie Paul Main Man.
I first discovered about this BUFF CHARNA through some doos whining like a moffie on the mybroadband site because Paul Main Man is the kind of charna who not only KLAPS IT, but is also a cassanova with the belters and can flippin tear you a new arsehole in backyard wrestling!
Here's the flippin moffie complaint I wasted a hour reading I took out all the kak parts):
…we needed our networking system sorted out so I could get some of the lads on computers to answer emails.