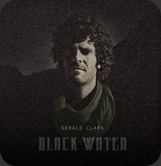 The Down Lizzo:
Remember near the end of last year when I posted that badass stop-motion video for the track "Black Water" by Gerald Clark and wrote about how badly I needed that album in my life?
Well my prayers were answered pretty much the next day and before I knew it I was knocking back some smoky Double Black and tearing it up to this gritty, gutsy, killer blues album.
Black Water is how the blues were made to be played. It's honest, unrepentant, wild and free and I loved every minute of it.
Take equal parts of Albert Frost and Dan Patlansky, throw in some Ray La Montagne for good measure and mix it up in a giant, bubbling cauldron of 12-bar blues and you've got Gerald Clark.
With a whisky-soaked voice that sounds like it's straight from the Deep South and an arsenal of soaring, foot-stomping monster blues riffs, Gerald's packing more than just an ace or two up his sleeve on Black Water, and he ain't afraid to use 'em.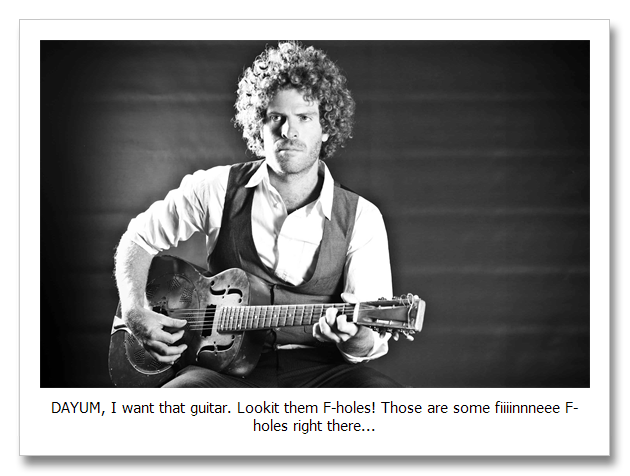 Sick Tracks:
The album's title track Black Water really is something else. It's thumping, driving bass beats reminded me a little of the Kongos track "I'm Only Joking" and creates this perfect, sinister accompaniment to Gerald's virtuoso slide-guitar.
It's shit-kicking blues at it's very best. A song about the bad ways of beautiful women. Sheer poetry I tells ya.
The album's opening track "It Ain't You" is a perfect taste of what to expect on the album. It plays out slow and steady as Gerald eases you into a world of unrequited lust, sin, vice, virtue and everything inbetween.
His vocals on "It Ain't You" are a thing of wonder. He belts them out gritty as a rusted old freight-train on a one-way track to either salvation or damnation. Either way, it'll get you hooked right from the get-go.
"Ain't Going To Heaven" is also a great track. Gerald shifts gears on this one, going for a lighter, livelier, easy-breezy melody. I had a good chuckle at the chorous where Gerald sings "No I ain't going to heaven / It's the only place I'll have to face her". Hahaha! What a badass.
It's not all hellfire and dirty, gritty, foot-stomping blues though. Gerald also lays down some sweeter melodies in quieter, more introspective tracks like the instrumental "Late Night Blues" and the light-hearted "Marry Me", proving beyond a doubt that this man has some serious songwriting chops.
Should You Give A Shit?
Oh hells yeah you should give a shit! Goddamn! You should give two shits! Black Water has it all and whether you're into heartfelt, badass blues or not, you'll find a good couple of tracks on this album that will speak to you in one way or another.
To give you a taste of how sick this album is, here's "Ain't Going To Heaven" to sink your teeth into.
Dig it:
Head on down to Gerald's Facebook page (www.facebook.com/geraldjamesclark) to stream more of his tracks or visit www.geraldclark.co.za to order his album.
Final Verdict: 8/10
-ST